Do you have Enevo waste sensors, but the customer support is no longer available? Are you looking for alternatives to Enevo Waste Monitoring Sensors?
Discover alternatives to Enevo solution – Sensoneo
Sensoneo provides smart enterprise-grade waste management solutions for cities and businesses to cost-efficiently manage the waste lifecycle and improve the environment and well-being of people.
Through its unique smart waste management technology, Sensoneo is redefining the way waste is managed. Sensoneo solutions cover from asset tracking for bins all the way to the automated on-demand collection planning.
Sensoneo solution is deployed in 60 countries around the world. Waste monitoring is a part of complex #smartwaste ecosystem powered by Sensoneo. Waste management is not just about waste sensors monitoring fill levels in bins. To manage waste better, smarter you can rely on
digital inventory
automated service verification
optimized collection schedules and routes
maximized use of vehicles (time and capacity)
continuous analytics on all the waste data
insights on

how to be more efficient
save costs
improve processes
minimize operational workload
automated everything we can automate
Sensoneo Ecosystem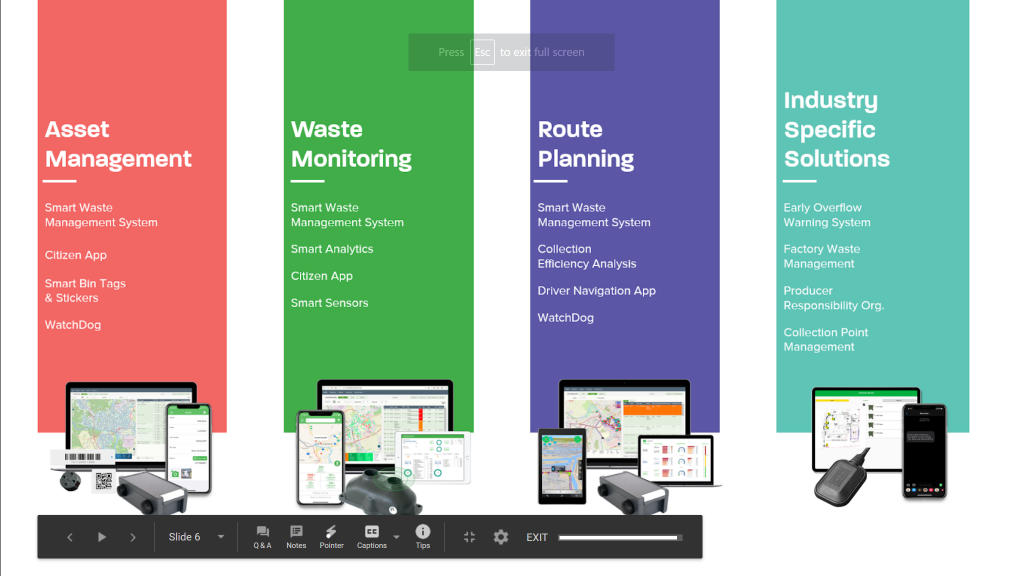 Monitor bins and containers with smart IoT sensors
Sensoneo Waste Monitoring solution allows cities and businesses to uncover and finally understand the complex dynamics of their waste production.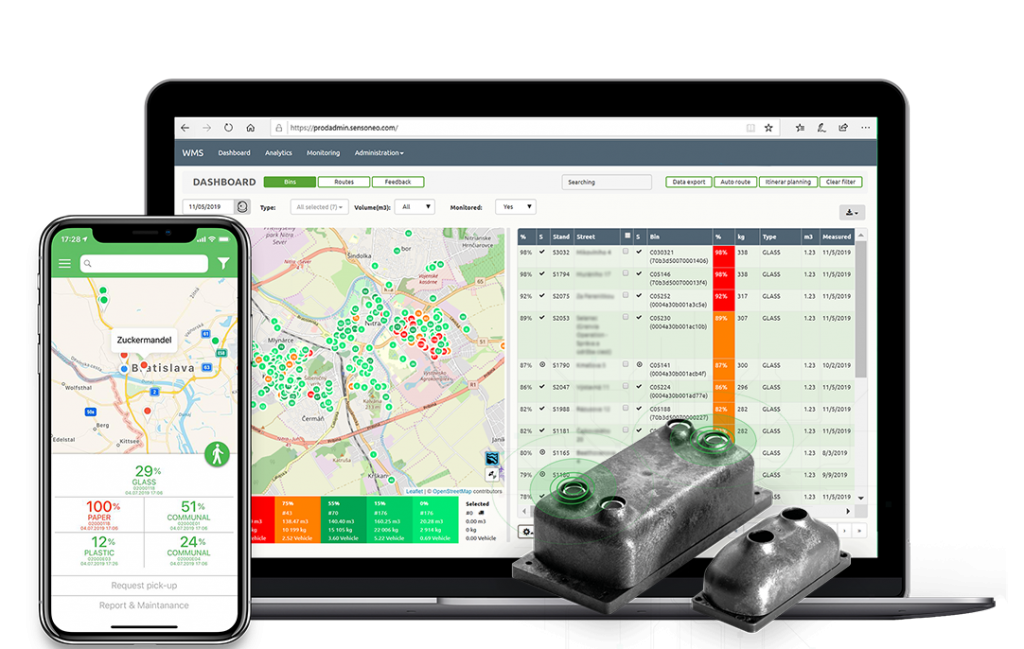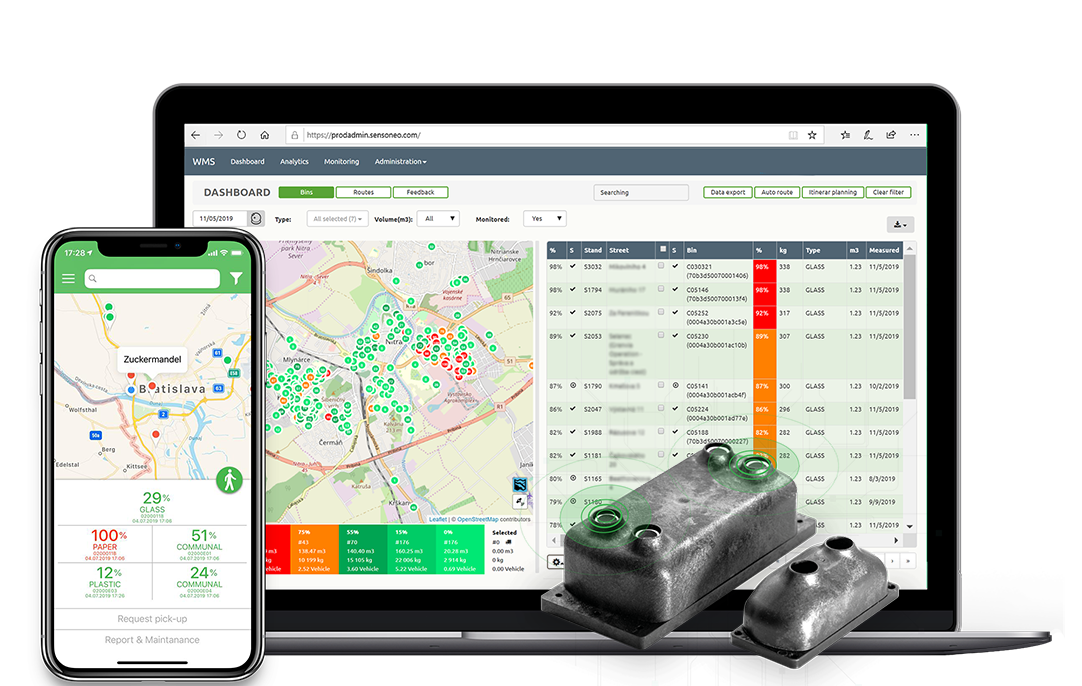 Waste Monitoring solution combines Smart Sensors, Smart Waste Management System and Citizen App. The Smart Sensors use ultrasound technology to measure the fill levels in bins and containers and send the data to the Smart Waste Management System, a powerful cloud-based platform, via the Internet of Things (Sigfox, NB-IoT, LoRaWAN, GPRS) providing cities and businesses with data-driven decision making, and optimization of waste collection routes, frequencies and vehicle loads.
Do you already have sensors? No worries.
We can even accommodate existing sensors by Enevo or any other 3rd party into our solution.
Why choose Sensoneo?
Sensoneo's proven solutions reduce waste collection costs by at least 30% and lower carbon emissions in cities up to 60%.
Sensoneo holds several recognitions and awards – Sensoneo is the first commercial Narrowband IoT deployment in the United States, and in 2019, the company was recognized as one of the top 3 CEE scale-ups.
In April 2019, Sensoneo became the winner of Innovation World Cup Series' Smart Territories Challenge, that took place in Paris as part of the BIM World Paris, the world-leading event for digital transformation in construction, real estate industry and urban planning. In June the same year, Sensoneo became the first winner of PROPTECH – Startup Europe Awards – European awards for companies bringing innovations into the Property & Facility Management market. The ceremony took place during the MIPIM – the world's leading real estate market.
In October 2019, while attending the Nordic Edge Expo, Sensoneo received SMAVARD in Waste category – recognition of most innovative implementations in the Smart City market.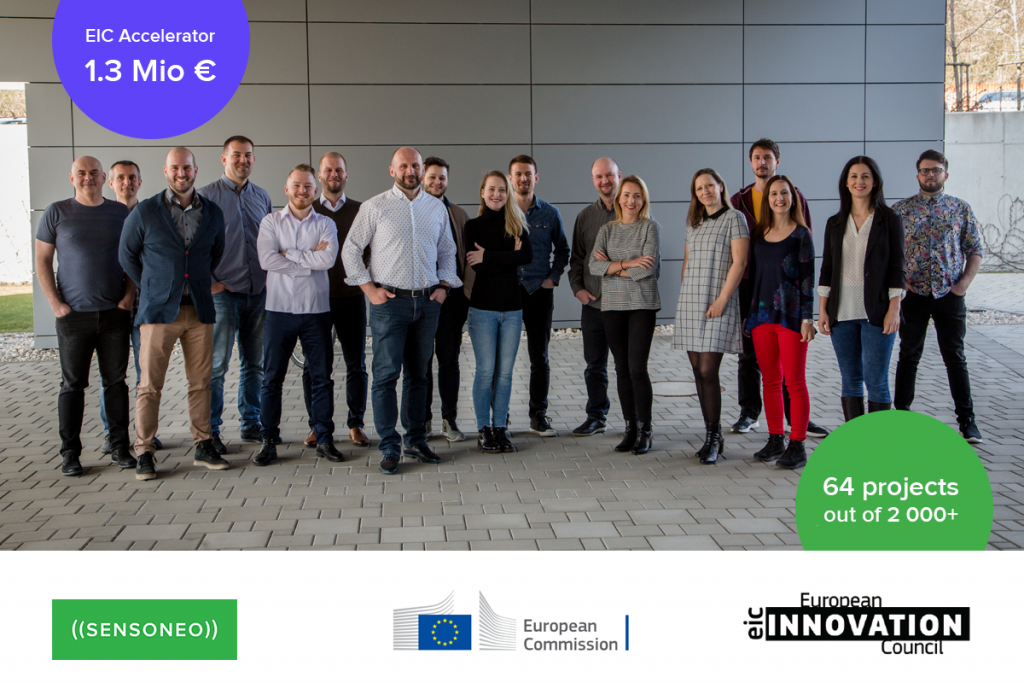 We are looking forward to learning more about what you need.