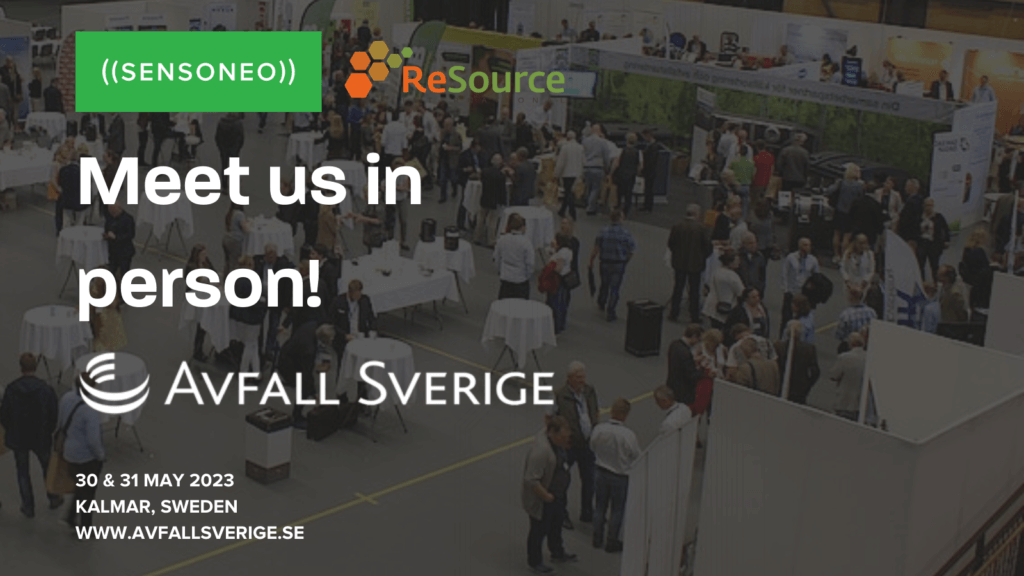 Join Sensoneo at Avfall Sverige Conference – Unlocking the Future of Smart Waste Management!
📅 Date: May 30-31, 2023 🕒 Time: 8:00 – 19:00 📍 Location: Kalmar, Sweden
🌟 We are thrilled to announce Sensoneo's participation in the prestigious Avfall Sverige Conference, the annual meeting of the waste management industry in Sweden. Join us as we co-exhibit with our trusted partner, Resource International, to showcase the latest innovations in smart waste management.
🚀 Together, we are unlocking the future of waste management by introducing cutting-edge technologies and solutions. Experience firsthand how our smart waste management systems streamline operations, optimize efficiency, and promote sustainability.
✨ We invite you to explore our exhibition booth where our business development manager for Nordics Miroslav Kolesar will be available for personal meetings. Discover how our solutions can help your business thrive and discuss exciting opportunities for future collaborations and business development.
🌱 Avfall Sverige Conference brings together industry leaders, experts, and decision-makers, providing a platform for knowledge exchange and networking. Don't miss this opportunity to connect with like-minded professionals and gain valuable insights into the rapidly evolving waste management landscape.
Mark your calendar and join us at Avfall Sverige Conference! Let's shape the future of smart waste management together.
To learn more about the event, visit the event website. To schedule a meeting, contact Miroslav Kolesar through his email address miroslav.kolesar@sensoneo.com, or reach out to him on LinkedIn.