Slovak deposit return scheme will be a part of the Dutch Royal visit to Slovakia.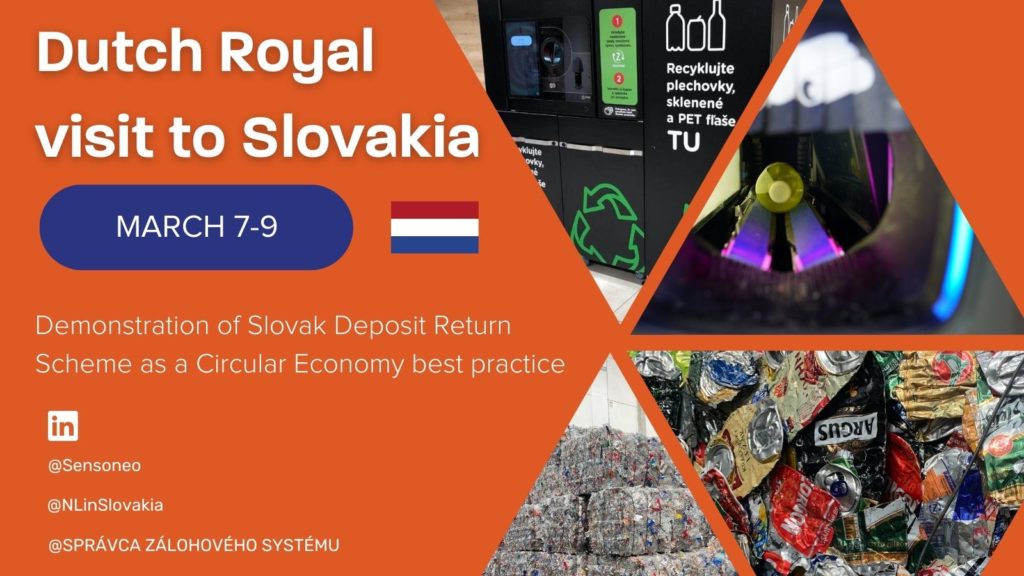 Sensoneo is a proud integrator of the Slovak deposit return scheme, which is one of the most advanced ones globally. That is why His Majesty the King Willem-Alexander and Her Majesty Queen Máxima will receive a demonstration of the scheme during their visit to Slovakia 🇳🇱🇸🇰.
Together with the operator SPRÁVCA ZÁLOHOVÉHO SYSTÉMU (Deposit return system Administrator) and beverage producers representative, Dutch brewer HEINEKEN we will introduce the system and talk about innovations behind it.
We are very honored to be included in the visit. The Netherlands is a leader in transitioning towards circular economy, one of our core principles as a green tech company.
The Deposit Return Scheme in the Netherlands has been running for decades, however, up till now it only covered PET bottles. Since 1 April, cans will be added too.
Sensoneo representatives will also attend the Future is Now business forum, where they will exchange ideas and opportunities in the areas of sustainability and circular economy with innovative Dutch entrepreneurs.
Program of the state visit to Slovakia.