✅ Product launch of fifth generation of our smart sensor with FOTA and GNSS functionalities at Sensoneo's stand 414, Hall A5 (Day 2, 10:00)
✅ Martin Basila's presentation "Data-driven waste management" at Innovation stage, Hall B4 (Day 1, 15:30)
✅ Winetasting of Slovak local wines from Male Karpaty region for partners and clients during the whole week at Sensoneo's stand 414, Hall A5
Read more below to see what Sensoneo Booth 414 in Hall A5 (Refuse Collection and Transport) will offer at IFAT 2022.
Sensoneo will participate at one of the biggest world's exhibition in the area of waste. IFAT Munich 2022 takes part every two years and is one of the world's Leading Trade Fair for Water, Sewage, Waste and Raw Materials Management. In 2022 the fair in Germany will take place from May 30th to June 3rd.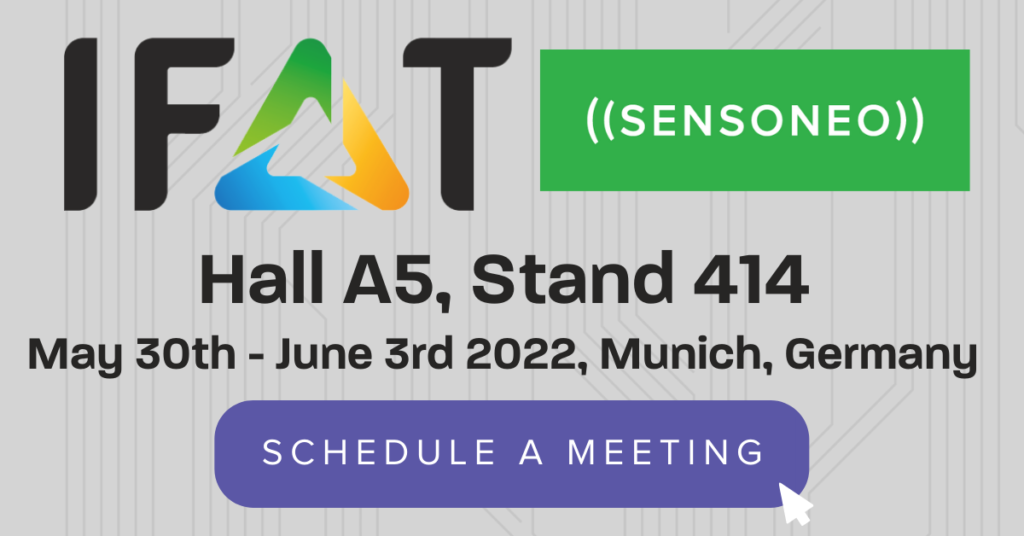 Following the attendance at numerous international exhibitions in previous years, Sensoneo, the leading smart waste management solutions provider for cities, businesses and countries operating in over 70 countries worldwide, will join also one of the most significant exhibition in the waste management sector. IFAT Munich 2022 will be held at Messe München on May 30 – June 3, 2022 and you can meet Sensoneo in the Hall A5 (Refuse collection and transport) stand no. 414.
Introducing V5 of our smart sensor! GNSS or Firmware Over The Air – new fifth generation of our single smart sensor will be soon launched. Make sure to be there in person when we will present all new great functionalities at our stand in Munich on Day 2 at 10:00.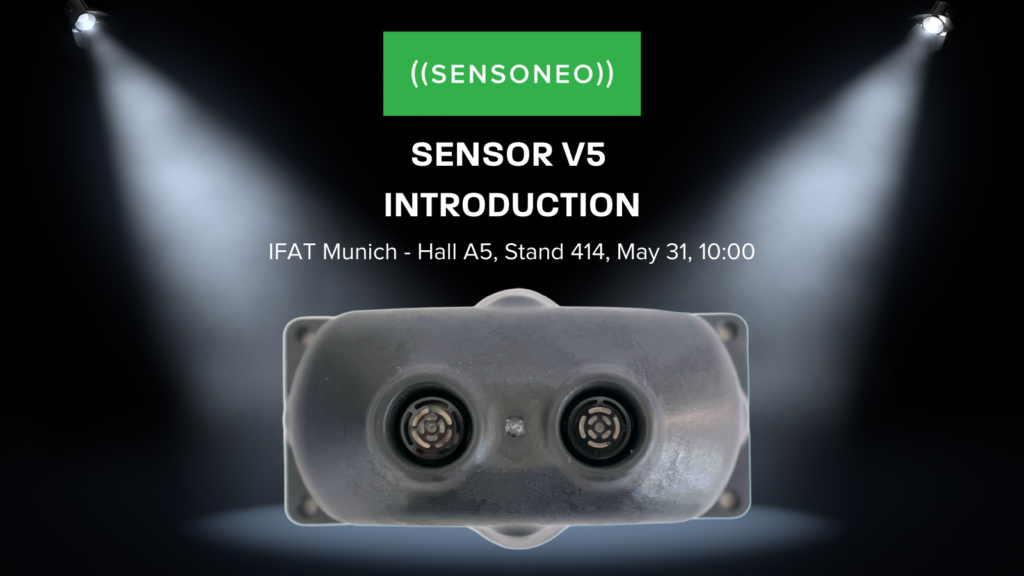 Sensoneo's CEO Martin Basila will be aslo part of the speaker programme at IFAT, when he will present the data-driven waste management approach at Innovation Stage straight on the first day of the event from 15:30 to 15:50.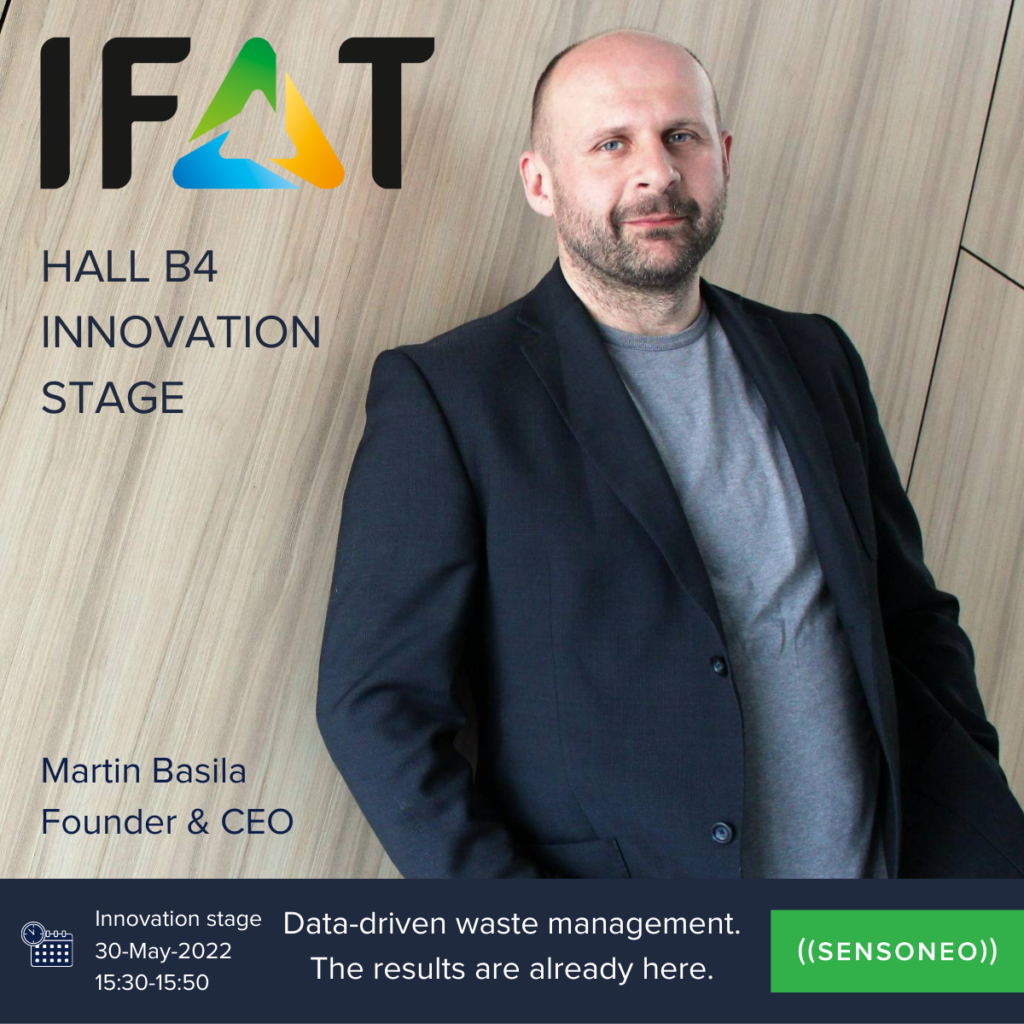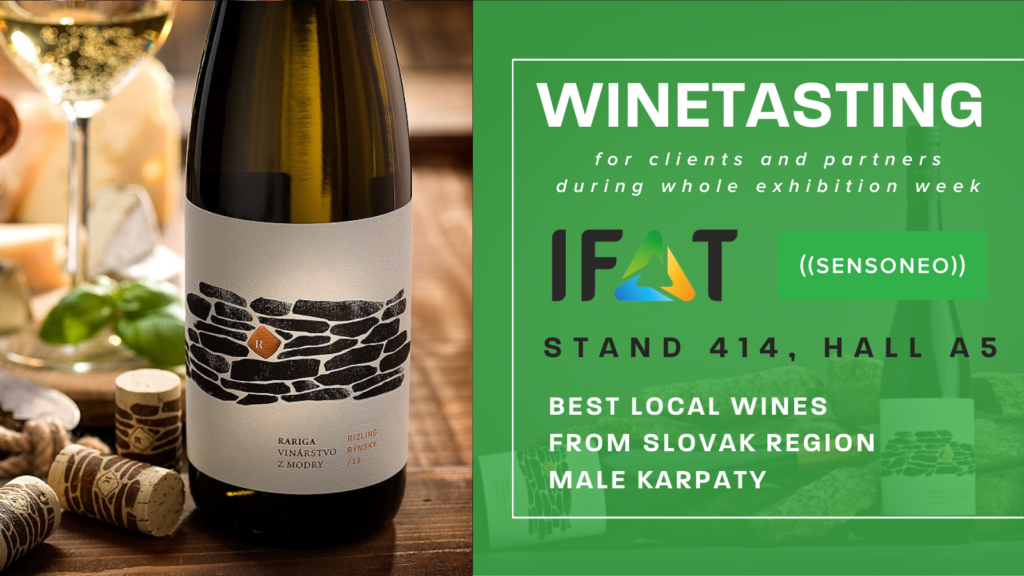 Schedule a meeting with us!
Sensoneo will be part of the Hall 5 (Refuse collection and transport) with stand no. 414. We look forward to meeting you! Make sure we have enough time for you – schedule a meeting with our colleagues on Calendly:
What can you expect
Sensoneo develops and provides innovative waste management solutions for cities, businesses and countries that help to cope with the biggest challenges in today's world of waste management – lack of efficiency and transparency. As an outcome, the solution enables the customers to achieve a 30 – 63% reduction of waste collection routes and 97% accuracy on actual waste production.
Besides our waste monitoring tools – sensors and WMS system – and Route Planning solution, we will be happy to explain to you how our WatchDog – the ultimate service monitoring device for waste collection trucks – works and how easily it can help you with the automatic and complete digitalization of the waste collection process.
Industrial waste producers, take-back operators, and producer responsibility organizations would hugely benefit from our Take-Back system that digitizes, optimizes, and automates daily operations related to the management of complex logistics of post-consumer recycling and material processing.
Cities or municipalities, waste bin producers or resellers and waste collectors or operators can benefit from our remote and digital bin access management solution ideal for semi-underground, underground and large capacity containers.
Sensoneo is the backbone of the DRS system on a nationwide level in European countries. The DRS by Sensoneo is a modern solution that ensures a smooth and continuous daily flow of reliable data including functionalities that make the operations efficient and automated. The Sensoneo system is a backbone of all the processes in which stakeholders need to carry out their tasks in order to fulfil their goals – from manufacturers, distributors, collection points and carriers, through dealers, warehouses, customers, and recyclers till government.
Should you have any queries, we will be happy to respond via info@sensoneo.com!