🌐 Join Us Online for Factory Waste Management Live Demo Vol. 1 🌐
📅 Date: October 5, Thursday 🕒 Time: 14:00 CET
🏭 Venue: Live online call from our Factory Waste Management Showroom at Headquarters
Are you ready to make waste management in your production facilities data-driven, streamlined, and more effective? Join us for an exclusive online event where we unveil our cutting-edge solutions for automation and digitalization of waste collection. Find the registration link below; the space is exclusively limited to the first 20 companies.
Event Highlights:
🌟 Live Presentation: Step virtually into our Factory Waste Management Showroom and witness the main benefits of our solution for the automation and digitalization of waste collection in factories, facilities, and fulfillment centers.
🏭 Industry Insights: We'll guide you through the challenges of waste management in the manufacturing industry, providing valuable insights and solutions.
🛠️ Key Functionalities: Discover the powerful features of our tailor-made software platform designed to meet the unique demands of factories.
📲 Mobile Collection App: Learn about our innovative mobile collection app and how it streamlines waste collection processes.
Don't miss this opportunity to gain a competitive edge and contribute to a sustainable future. Reserve your spot today!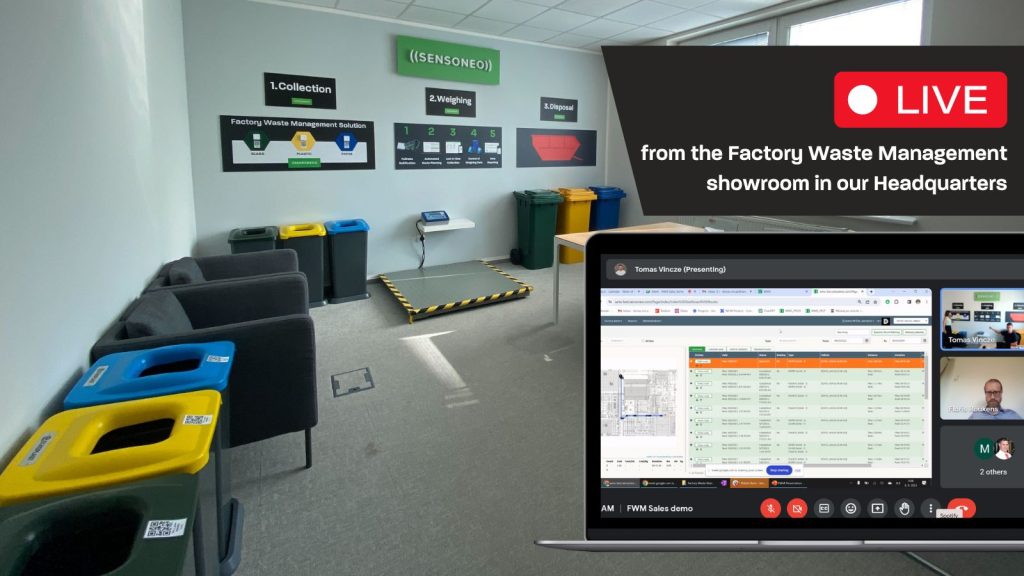 Registration to the Factory Waste Management Live Demo on Thursday, October 5, 14:00 CET: