After numerous international exhibitions, Sensoneo, the leading smart waste management solutions provider operating in over 60 countries worldwide, will join another famous waste management exhibition and for the first time in the United Kingdom. RWM Exhibition is UK's largest Recycling, Resource & Waste Management Event being held at NEC Birmingham on 22-23 September 2021 and you can meet Sensoneo in the Hall 5 stand no. T162. Learn how can Sensoneo help you with the waste digitalization challenges on Sensoneo's RWM Profile.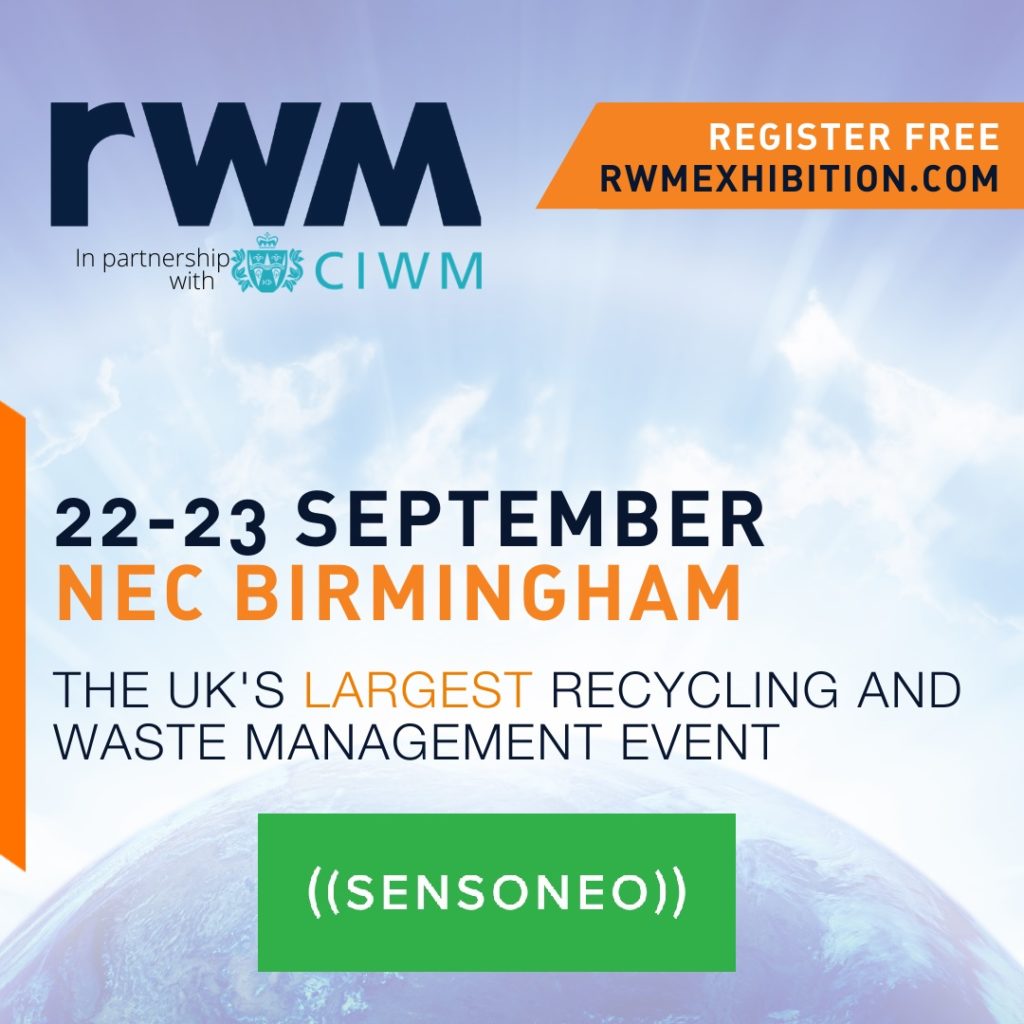 Taking place every year, RWM offers a unique opportunity to connect with forward-thinking businesses, public sector bodies, government departments, manufacturers, and not-for-profit organizations with the aim of building a more sustainable future. This year, the organizers estimate the number of more than 12 000 visitors. The event addresses the latest topics, trends, and solutions in the industry, looking at opportunities, challenges, future resources, and the circular economy's increasing importance.
CEO and Co-Founder of Sensoneo Martin Basila is looking forward to attending the UK's largest Waste Management Event:
"We are very excited about our attendance in Birmingham. It is our first live event after the corona situation, so we cannot wait to meet again personally with our current and potential partners and clients."
With 10 theatres plus the main Keynote stage, the RWM 2021 program of seminars and expert panels promises high-quality conference-level content. The seminar program features over 100 expert speakers from all sectors, who play a key role in defining the industry and developing revolutionary new technology and innovations. – including the Sensoneo's CEO Martin Basila.
During the exhibition, Martin will hold a presentation at Data & Digital Transformation Theatre. Topics on this stage will include using artificial intelligence to identify different materials, IoT technologies for monitoring equipment, and collecting data on operations, but mostly, how to make the most of the information generated. Martin will share valuable insights and results from two large-scale smart waste projects in Prague and Bratislava.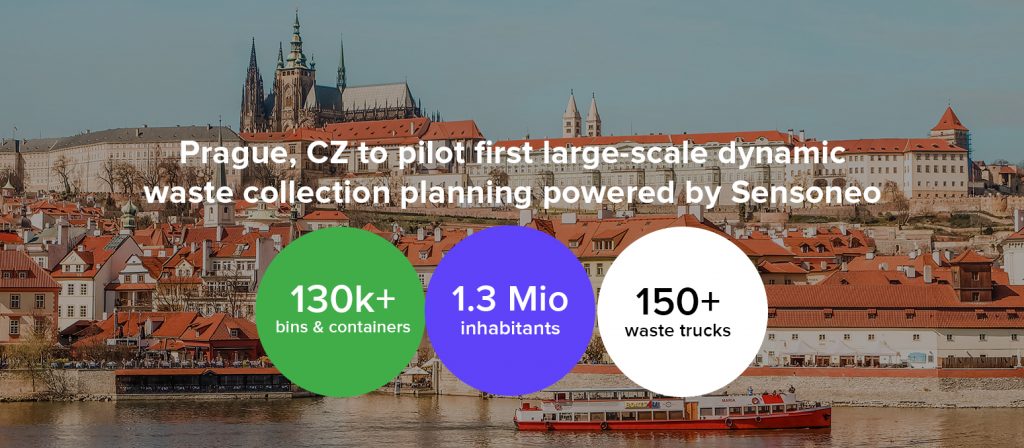 Schedule a meeting with us!
Sensoneo will be part of the DATA & TRANSFORMATION area in the Hall 5 stand no. T162. We look forward to meeting you! Make sure we have enough time for you – schedule a meeting with our colleagues on Calendly:
What can you expect
Sensoneo develops and provides innovative waste management solutions that help to cope with the biggest challenges in today's world of waste management – lack of efficiency and transparency. As an outcome, the solution enables the customers to achieve a 30 – 63% reduction of waste collection routes and 97% accuracy on actual waste production. A brief overview of Sensoneo solutions and products is available on the RWM profile page.
Besides our waste monitoring tools – sensors and WMS system – and Route Planning solution, we will be happy to explain to you how our WatchDog – the ultimate service monitoring device for waste collection trucks – works and how easily it can help you with the automatic and complete digitalization of the waste collection process.
Industrial waste producers, take-back operators, and producer responsibility organizations would hugely benefit from our Take-Back system that digitizes, optimizes, and automates daily operations related to the management of complex logistics of post-consumer recycling and material processing.
Should you have any queries, we will be happy to respond via info@sensoneo.com!