Latest installations of Sensoneo sensors for waste monitoring all around Europe
Country: Iceland
City: Reykjavik
Reykjavik, the capital and largest city of Iceland will be monitoring fill levels in 250 street containers with a capacity of 200 liters with Sensoneo single sensors 3.0. A bidding process for the city of Reykjavik has been won by the Sensoneo reseller partner in Iceland that is responsible for the deployment of the solution. Connectivity through the internet of things is guaranteed via LoRaWAN and NB-IoT networks.
Country: Norway
City: Stavanger, Skien & Porsgrunn
Sensoneo smart sensors have proven their another functionality in three Norwegian cities Stavanger, Skien, and Porsgrunn where they are monitoring underground water in manholes. Legislation in Norway states that every municipality has the obligation of controlling of the flood level of their underground water. Monitoring of thresholds was not enough in this case, as the municipality needed a continual evaluation in real-time and that is the reason why they have decided for the smart sensors solution. So far, 185 of sensors have been distributed to Sensoneo reseller partner in Norway and are being installed into manholes with a long-term evaluation of results. Connectivity in this project works via both LoRaWAN and NB-IoT networks.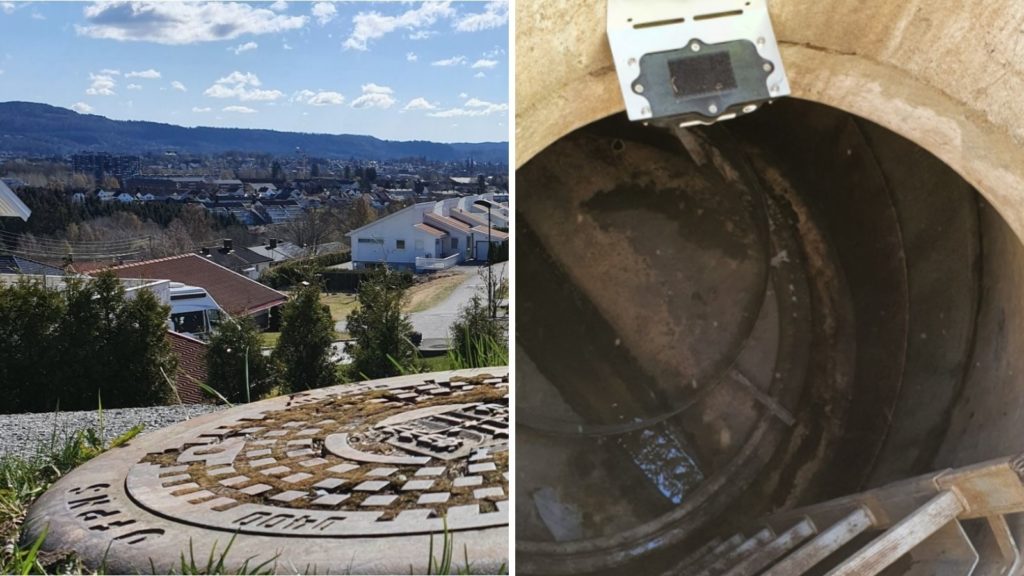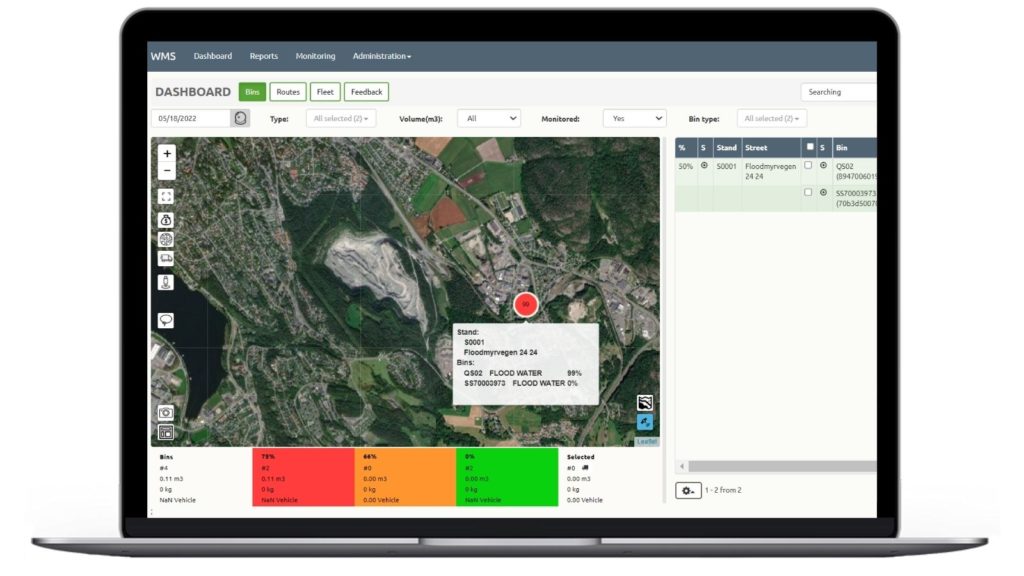 Country: Serbia
City: Niš & Valjevo
Two large-scale smart waste management deployments in Serbia are executed by Sensoneo reseller partner. 200 Sensoneo ultrasonic bin sensors are being deployed in the city of Valjevo and 335 pieces of single sensor 3.0 will be monitoring waste in city of Niš. Both cities are monitoring the capacities in 1100 litres containers with communal waste. City of Niš would like to deploy the smart waste sensors also into their existing underground bins infrastructure. Valjevo and Niš are both operating via LoRaWAN network.
Country: Cyprus
City: Nicosia
Nicosia, a capital city of Mediterranenan island Cyprus decided for a smart waste solution in order to get the real-time overview of the fill-level capacities in semi-underground bins and 1100 litres containers. A local company and Sensoneo reseller partner in Cyprus is deploying ultrasonic bin sensors in almost 150 containers. The connectivity through IoT will work via LoRaWAN network.
Country: Spain
City: Mollerussa
Installation of 150 single sensors into 1100 litres containers began already in spring 2022 in a small catalonian town Mollerussa which is approximately 130 kilometres west from Barcelona. Sensoneo reseller partner brings next to Sensoneo waste monitoring sensors also another smart tool to the containers, as they also include LED advertisements in their front part. Connectivity of the smart project in Mollerussa is based on both LoRaWAN as well as NB-IoT.
Country: Latvia
City: Riga
Riga, capital of Latvia set at the Baltic Sea is the largest city out of the three Baltic capitals with population of more than 600.000 inhabitants. Baltic countries are considered as very innovative, with a similar mindset like Scandinavian countries and the same is valid also for the waste management approach.
One of the largest waste collector companies in Latvia has decided to monitor, automate and digitalize every step of its waste collection process thanks to the deployment of Sensoneo's WatchDog solution on top of 25 waste trucks of their fleet. Installation was conducted by Sensoneo's local reseller partner, Deployment was followed by a personal training of the technical staff at Sensoneo Headquarters in Bratislava.
Two UHF short antennas placed on the waste trucks will communicate with more than 27.000 thousand of RFID tags placed mostly on 1100 litres containers all around Riga. The data collected by the WatchDog hardware device placed on top of the truck will be send to the Waste Management System platform in real-time thanks to IoT connectivity through NB-IoT or CAT-M1. The data from the collection will be also available and visible for the citizens in Riga in a custom-made citizen app.
Latvian company also decided to make a pilot test of Sensoneo ultrasonic bin sensors for fill-level monitoring of textile waste, so the collector will have a real-time overview of the bin capacities and will be not collecting half-empty textile waste containers.