Sensoneo solutions for smart waste management are available worldwide via the network of Reseller Partners. The presence of a reseller partner in any given region provides customers with an extra layer of customer service and allows Sensoneo to expand even faster. Many of our reseller partners are businesses, such as network operators (TELCO, IoT), different system integrators, waste management companies, bin producers, and resellers.
It is our pleasure to introduce one of our partners – Brunata AG (previously ZENNER Connect AG) from Switzerland and learn more about their expertise and background.
We spoke to Val Jelinic, Head of Ecosystem and IoT Solutions at Brunata AG. Always a pleasure.
---
Where lies your expertise?
Brunata AG is a Swiss company with rich expertise in developing innovative IoT solutions for companies and accompanying them to fulfil their digitisation objectives. We work with our partner-customers to create valuable end-to-end IoT solutions that work straight out of the box. Furthermore, we equip them with the knowledge and IoT tools to bring their own IoT offerings into the marketplace as an IoT service provider.
Of course, Brunata is also a global leader in providing solutions that optimize the energy consumption of homes and buildings hence a key area of our expertise is also in energy metering, invoicing and consulting for energy optimisation.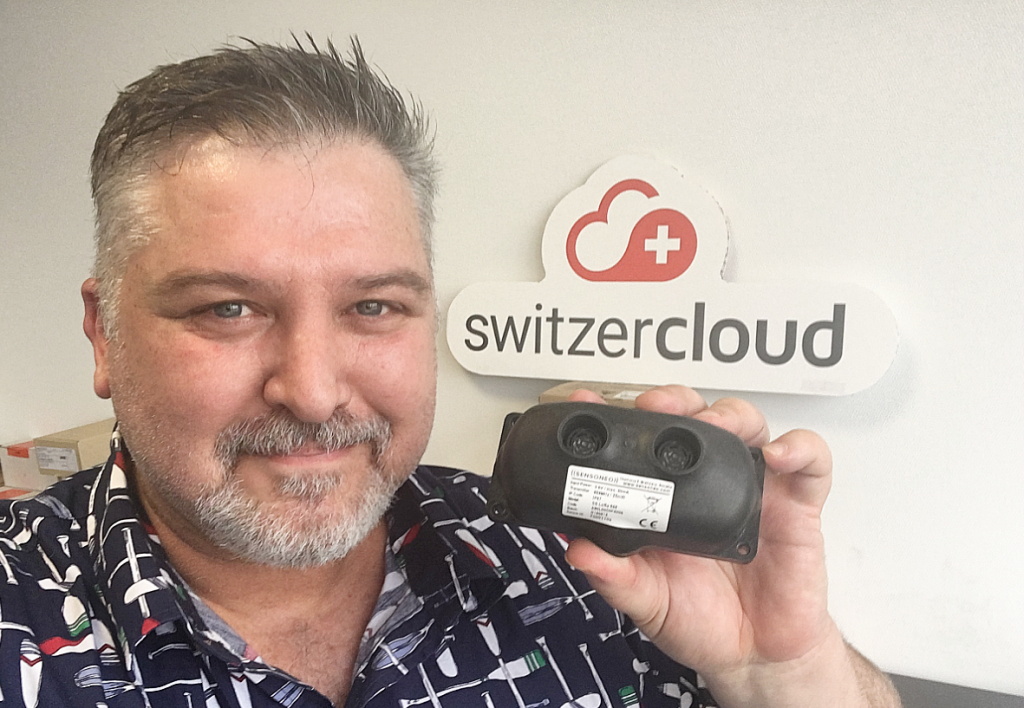 How long have you been on the market?
Brunata is a company with over 100 years of experience in optimizing energy consumption and since 2018 has been part of the Minol ZENNER Group.
Brunata AG was established in 2017 specifically to serve the rapidly growing IoT market. Since then, we have realised many projects and built a strong ecosystem of Switzercloud partners which help us to create innovative solutions and realise the benefits from the Internet of Things.
Who are your customers? What industry or region are you active in?
Whether in Switzerland, Europe or further abroad, our customers are cities, utilities and companies who either use ready-made, complete Switzercloud IoT solutions ready to Unpack, Plug-In, Start! or who wish to use the Switzercloud as an IoT toolkit to create customised IoT solutions to meet their own or their customer's requirements.
What sparked your interest in Smart Waste? Why did you choose Sensoneo to be your partner in Smart Waste?
Sensoneo was the right choice of partner for the Switzercloud's smart waste management solution as they are as flexible as we are, produce a high quality and reliable hardware (bin sensors), provide excellent support and fit perfectly with our Switzercloud approach and business model.
What seems to be the problem customers come to you with (for Sensoneo sensors)?
Most often the trigger point is providing visibility where previously there wasn't any. Sensoneo enables us to offer a cost-effective way for our partners and customers to have an overview of all their waste containers and then to manage them more efficiently.
This saves our customers time, cost and enables them to provide a visibly better and more efficient service to their end-users.
Aargauer Zeitung AG writes about Waste monitoring project in Swiss city of Bremgarten. The pilot project is a result of our partnership with Switzercloud and we believe it will bring the city a big step closer to managing waste smarter. Read the full article.
How would you describe the Waste industry in your region?
Managing waste has many dimensions. Whether a city seeking to provide a more optimised service to its citizens or a property manager seeking to ensure facilities are kept clean and tidy at all times, the result is the same. Happy users, a tidy environment and a clean place to live and work.
Disclaimer: Brunata customers benefit from a combination of Sensoneo Smart Sensors and powerful Switzercloud platform.
---
Join the waste revolution. Become Sensoneo partner.
Read more about Sensoneo Partner Program or just reach out to us at partners@sensoneo.com